One of the reasons I'm pursuing a self-taught journey of UX is because of the price. There are several programs out there that claim to get you career-ready in between 3 months and 12. But the price tags on those programs are definitely out of my budget.
So now we have all of these online learning portals to choose from to get the information we need.
Online Courses for UX Design
My Coursera subscription is $42/month. The program is an Interaction Design Specialization through UC San Diego. It's eight courses over 40 weeks time. So that's $420. One 4-unit course at UCSD is $1,296.96.
The University of Michigan partnered with edX to offer a MicroMasters in UX Research and Design. That program is currently $936.90 for nine courses.
If you search for UX on Skillshare, more than 1,000 results come up. You can either get it for $99/year, or $15/month and take as many classes as you'd like.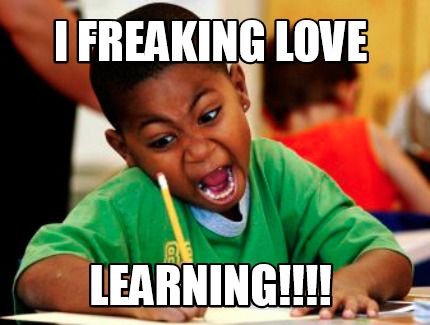 Udemy is one of my faves, and it's very addicting. You pay for their courses once, with unlimited access. I've gotten courses for as little as $9.99, and the most I've paid for a course was $14.99. One of my friends is an enabler and always tells me when there's a sale.
One course from Udemy that I'm wrapping up is Web UI UX Design using Adobe XD. You jump right into the program and start getting things done. Love it.
I just found a new one (new to me at least) called Learn UX. For $10/month, you get access to courses like Design Workflow, Code Interaction, Prototypes, and more.
And now Treehouse has a UX track that's around 8 hours. So however long it takes you to finish that up, it's $25/month. Sweet deal if you ask me.
Books & Articles for UX Design
Along with courses, there are tons of articles on Medium. I read and bookmarked a great UX Cheat Sheet that gives more insight into the various career paths within UX Design.
Books! Don't forget about the books. My real addiction. If you want to know about the books that come highly recommended in the field, check out this Monster List of UX Books. Also, one of the most active publishers in the UX Game, Rosenfeld, has a sweet bundle deal. For $439, you get their complete collection of 31 eBooks in 4 digital formats, DRM-free. You can buy, what, 1.5 textbooks for that price?
So the opportunities are endless. The options are out there. You don't have to go broke learning UX, and I certainly don't intend to. Not knocking anyone who pursues a more structured program. Go for it. But I have enough debt and want to do my best going in the right direction.
What are other self-taught options to learn UX design?