When I first met Gwen Jimmere, she originally just wanted social media management services. Within a month of this working relationship, Gwen decided Naturalicious needed a completely new brand identity.
Naturalicious offered a 4-step hair care system that made it easier for women with natural hair to cut their wash day in half. The visual branding and brand voice did not match up with Gwen's vision for her Ideal Customer Avatar, "Shonda".
I created an Avatar profile for Shonda so that I would understand who she was, what she wanted, and what she needed to hear from a brand. This Avatar led to creating a Customer Concierge Guide to utilize the brand's personality in private messages with customers via email, Facebook, and Instagram. 
Brand Voice
"Hi [customer's name]! Ugh, that's so annoying. Sometimes USPS will report something has been delivered when it actually doesn't show up for the next day or so. Do me a favor and check today and tomorrow and see if it arrives. If it does — yay! If not, let me know and we'll send you a new package." – An email response to a customer not receiving a "delivered" package
"Hi [customer's name], You can benefit from all of our hair products, but what instantly comes to mind is our Heavenly Hydration Grapeseed Hair Mist. Also, our Step 2: Moisture Infusion Styling Creme is great for combatting dry hair. You can find hundreds of testimonials for each fo these products at this link — most of which include actual customer photos." – A Facebook message response to a customer inquiring about product recommendations.
Brand Personality Traits
The brand personality for Naturalicious was:
Sincere: offering thoughtful recommendations based on customers' unique situations
Conversational: interacting with the brand was to feel like the customer was talking to a friend
Understanding: the premise of the brand was to help women save time, so we always kept this pain point in mind when creating brand messaging
Fun: since the brand should feel like a friend, we often used and created memes and gifs that joked about things women with natural hair may say or experience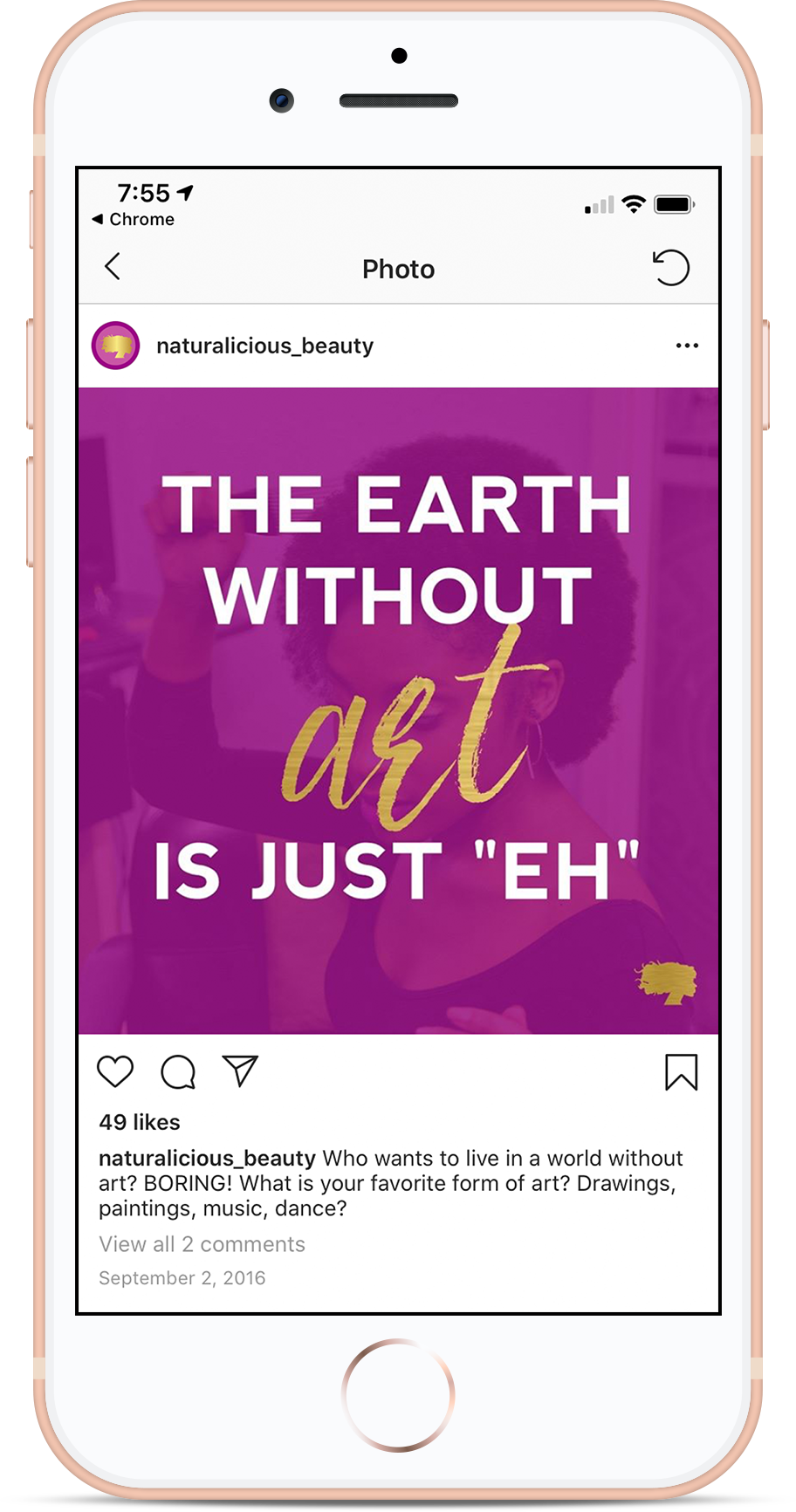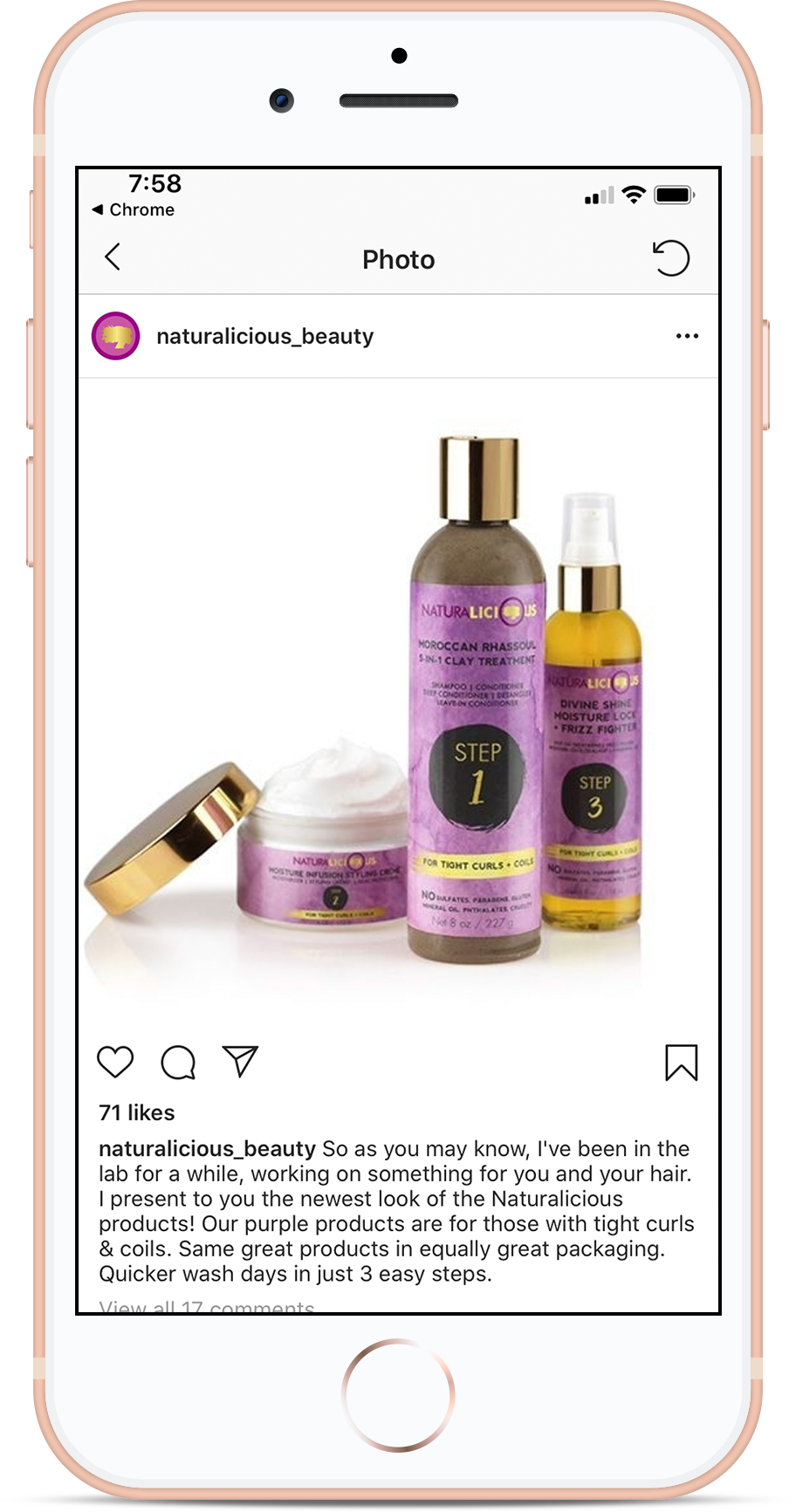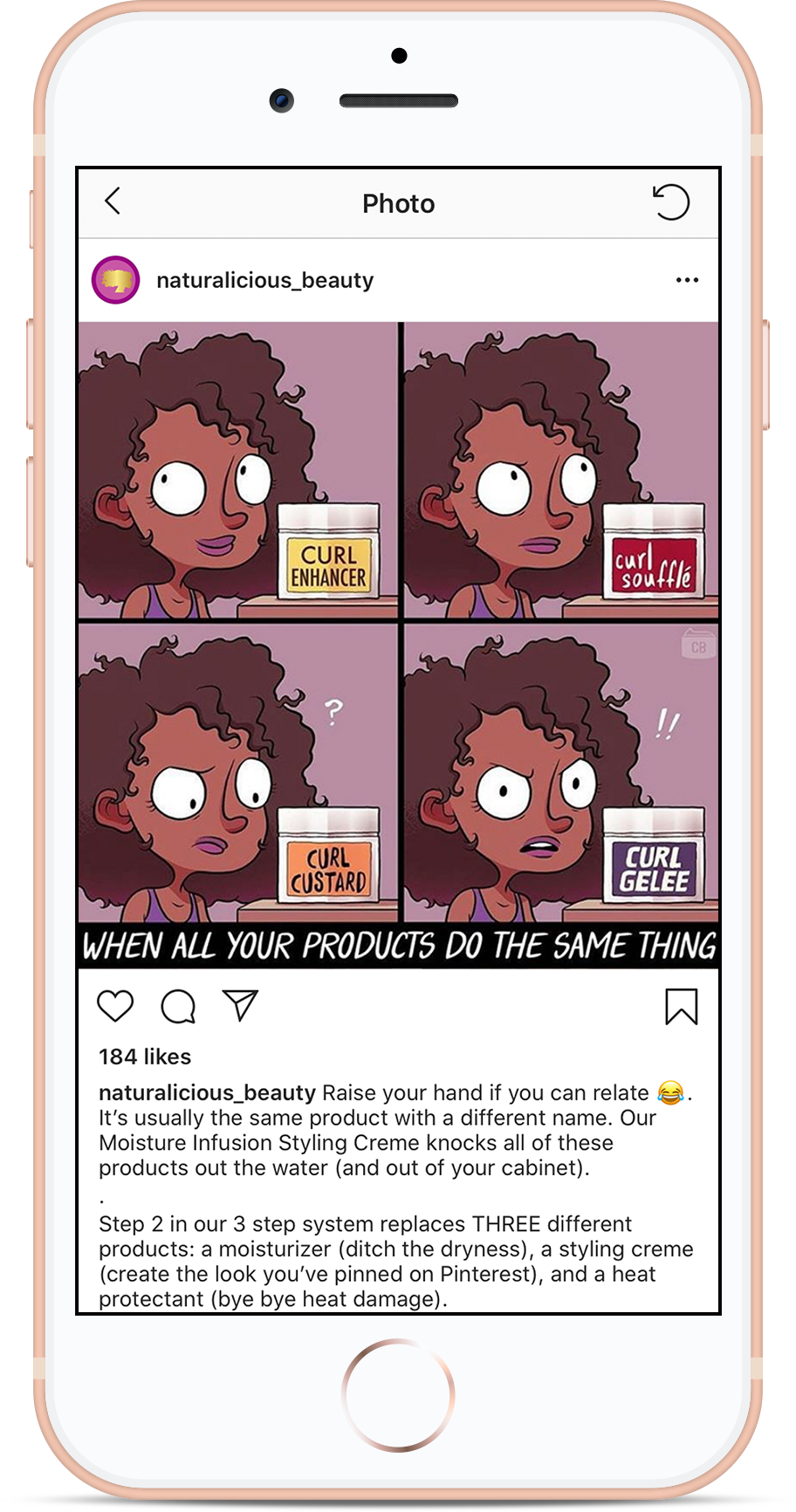 Packaging Redesign
In preparation for an upcoming appearance on a nationally syndicated talk show, I worked with Gwen to create packaging that "Shonda" would love. The Ooo-La-Locks box became the Hello Gorgeous Hair Care System. The 4-step system became 3 steps, with 2 formulas depending on your curl pattern.
Naturalicious wanted to provide Shonda with a luxurious experience that saved her time, and money. The packaging for each product included alluring colors with gold accents. Color coding the products made it easier for shoppers to choose the ones that were right for them. Green products indicated universal use for all hair types.
When Gwen decided to launch a new line of products for the body, she returned for another creative design. The body butter (which smells amazing by the way), needed a look and feel that would translate well for men and women. The product launch was a HUGE success, and the body butter quickly became a best-selling item.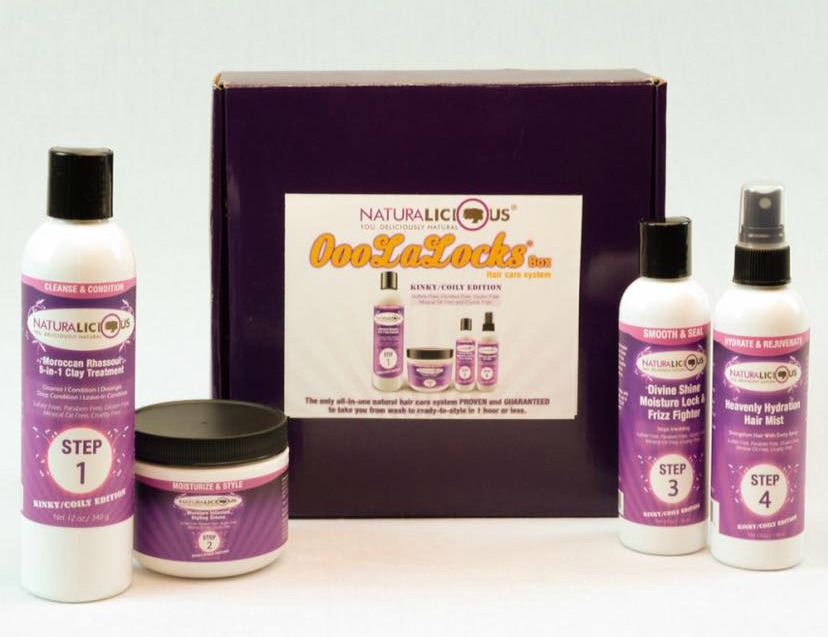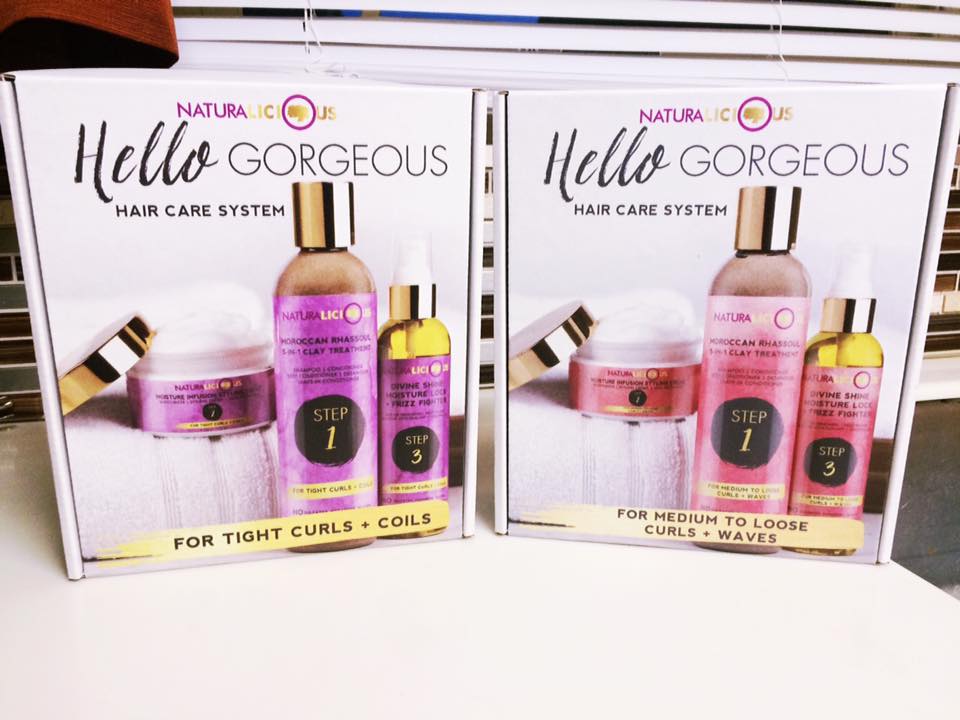 Skillset Involved & Tools Used